Als je regelmatig goede blog posts schrijft dan scoort je website beter in Google. Hierdoor word je beter gevonden en komen er meer bezoekers naar je website.
Blog posts schrijven is dus belangrijk. Maar blog posts optimaliseren ook. En dit wordt vaak vergeten! Dat is jammer, want een blog post zonder lezers is als een café zonder bier. Een gemiste kans!
Hieronder lees je 9 tips om sneller en eenvoudiger blog posts te schrijven die beter gevonden worden in Google.
Ready? Set. Go!
Beter gevonden worden in Google? Easy!
1. Kies een zoekwoord
Kies 1 woord of 1 combinatie van woorden waar je over wil schrijven. Gebruik de woorden die anderen gebruiken om op internet naar producten of diensten te zoeken die jij aanbiedt.
Deze blog post is bijvoorbeeld geoptimaliseerd voor de combinatie "beter gevonden worden". Deze combinatie van woorden komt op verschillende plaatsen terug.
2. Kies een titel
Kies een titel van maximaal 70 tekens. Dit is belangrijk voor Google. Als je een langere titel kiest dan knipt Google je titel op. Dat is slordig.
Plaats je zoekterm zo vroeg/links mogelijk in de titel en wek de nieuwsgierigheid van de lezer. De titel moet de lezer overtuigen om door te klikken. In dit artikel vind je 52 voorbeelden van overtuigende titels.
De titel van dit artikel is "Beter gevonden worden in Google? 9 Cruciale tips!". De zoekterm staat links. We "verleiden" de lezer met de belofte van 9 cruciale tips.

3. Schrijf een korte beschrijving
Beschrijf je blog post in maximaal 155 tekens. Dit is weer belangrijk voor Google. Google breekt langere beschrijvingen af met drie puntjes…
De ideale beschrijving 1) beschrijft het probleem of de vraag van je lezers in hun eigen woorden, 2) suggereert een oplossing en 3) nodigt je lezers uit om door te klikken.
De beschrijving van dit artikel luidt "Wil je beter gevonden worden in Google? Lees snel deze 9 snelle tips voor meer bezoekers op je website!"
4. Bepaal de structuur van je blog post
Bepaal de verschillende stukken van je blog post en verzin voor elk stuk een krachtige titel. Werk met maximaal 2 niveau's van titels en verwerk je zoekterm in minstens 1 titel.
Dit artikel heeft 2 grote subtitels en 9 sub-subtitels (de 9 tips). Onze zoekterm "beter gevonden worden" verschijnt in de 2 grote subtitels.
5. 'Vul' de structuur van je blog post in
Schrijf onder elke (sub)titel maximaal 3 alinea's van maximaal 3 of 4 regels. Schrijf kort en krachtig (zie ook tip 9) en laat voldoende witruimte tussen de alinea's. Dit leest prettig.
Laat je zoekwoord zo vroeg mogelijk en daarna nog een aantal keer terugkomen. Gebruik je zoekwoord zo dicht mogelijk bij het begin van zinnen én enkel als het natuurlijk klinkt. "Overoptimalisatie" werkt averechts.
Google vindt het fijn dat je artikel minstens 300 woorden lang is. Mik op een gemiddelde van 500 tot 600 woorden. Langere blog posts kunnen ook maar kwaliteit primeert altijd over kwantiteit.
6. Voeg interne links toe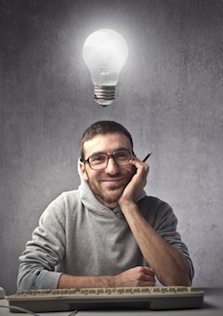 Voeg interne links toe naar belangrijke gerelateerde pagina's en blog posts op je website. Zo leren je bezoekers én Google de structuur en samenhang van de inhoud op je website.
Vermeld de zoektermen van de pagina's of blog posts in je anchor texts. Schrijf dus niet "Lees meer" maar "Meer informatie over content marketing."
Google hecht het meeste waarde aan de eerste link in je artikel. Zorg ervoor dat die link naar een belangrijke pagina of blog posts op je eigen website verwijst.
Ik kan hier bijvoorbeeld naar ons artikel over de 7 voordelen van inbound marketing verwijzen omdat goede copywriting en zoekmachineoptimalisatie noodzakelijk is voor inbound marketing.
7. Voeg externe links toe
Google houdt van externe links in je blog posts omdat dit impliceert dat je niet alleen naar jezelf verwijst. Het geeft ook je verhouding tot andere websites weer.
Voeg minstens 1 en bij voorkeur een aantal externe links (naar andere websites) toe en laat deze externe websites in een nieuw venster openen. Anders stuur je je eigen bezoekers weg!
Ik verwijs hier bijvoorbeeld graag naar het advies van Google om goede van kwaadwillige SEOs te onderscheiden!
8. Voeg afbeeldingen toe
Een afbeelding zegt vaak meer dan 1000 woorden. Google wil minstens 1 mooie afbeelding per blog post zien. Gebruik je zoekwoord in de naam van de foto én in de alt- en titeltekst van de foto.
Noem je foto dus bijvoorbeeld "beter-gevonden-worden-in-google.jpg" en gebruik "Beter gevonden worden in Google? Hier lees je hoe!" als alt- en titeltekst van de foto.
De alt- en titeltekst wordt getoond wanneer bezoekers met hun muis op de foto gaan staan.
9. Kies een goede URL
Tot slot, en niet onbelangrijk, kies een goede URL voor je blog post. Plaats je zoekwoord vooraan, gebruik niet meer dan 5 woorden en zet streepjes tussen de woorden. Less is more!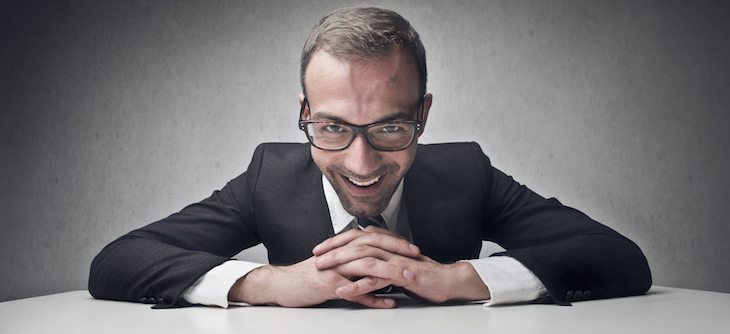 Wil je leren hoe je beter gevonden wordt?
Wil je aan de slag met SEO voor je bedrijf om meer klanten aan te trekken via Google? Contacteer ons voor meer informatie, we helpen je graag verder.