Wil je met je blog posts, whitepapers, e-books, e-mails of advertenties een idee, product of dienst verkopen? Dan moet je klanten aantrekken én klanten overtuigen!
Klanten aantrekken doe je met een goede titel. Een sterke titel overtuigt je lezers immers om verder te lezen.
Maar dan moet je je klanten nog overtuigen van de meerwaarde van je idee, product of dienst. Dit doe je met een goede tekst.
Dankzij dit artikel schrijf je teksten die verkopen. En dit is niet zo moeilijk als je denkt. Met het PASTOR-principe kan je meteen aan de slag.
Het PASTOR-principe: schrijf teksten die verkopen
Ray Edwards, een bekend en succesvol copywriter, vertelde onlangs in een podcast van Amy Porterfield over het PASTOR-principe.
Het PASTOR-principe is een acroniem dat staat voor Problem-Amplify-Solution-Testimonial-Offer-Response. Het is een sjabloon om teksten te schrijven die lezers overtuigen zonder ze te manipuleren.
Met het PASTOR-principe help je je lezers om een doordachte (aankoop)beslissing te maken die ze zich niet zullen beklagen.
Het PASTOR-principe is zo verhelderend dat we het hier met je willen delen.
Hieronder leggen we het PASTOR-principe eerst uit. Vervolgens passen we het toe om een uniek aanbod van Lincelot te verkopen. Dit aanbod is overigens geldig tot 30 juni 2015.
De 6 delen van een PASTOR-tekst
P – Problem: beschrijf het probleem van je klant
Beschrijf een concreet probleem van je klanten. Leef je in en gebruik de woorden van je klanten. Hoe herkenbaarder het probleem, hoe beter de respons.
A – Amplify: benadruk de gevolgen van het probleem
Benadruk de nadelige gevolgen van het probleem zodat je klanten niet langer zonder oplossing willen of kunnen.
S – Story & Solution: vertel het verhaal achter de oplossing
Beschrijf het probleem en de concrete nadelen van een klant waarmee je andere klanten zich kunnen identificeren. Vertel vervolgens hoe het probleem werd opgelost.
T – Transformation & Testimonial: laat je klanten je helpen
Laat één of meerdere klanten aan het woord. Laat hen zelf vertellen welke problemen zij overwonnen hebben en hoe jouw product of dienst hierbij geholpen heeft.
O – Offer: verkoop je oplossing
Vertel wat je verkoopt. Vernoem nog eens kort het probleem van je klant, stel je oplossing concreet voor en benoem de voordelen van je oplossing voor de klant.
R – Response: zet aan tot actie
Vertel kort en krachtig wat je klanten moeten doen om de oplossing voor hun probleem (jouw product of dienst) te ontvangen.
Een concreet voorbeeld (en een uniek aanbod)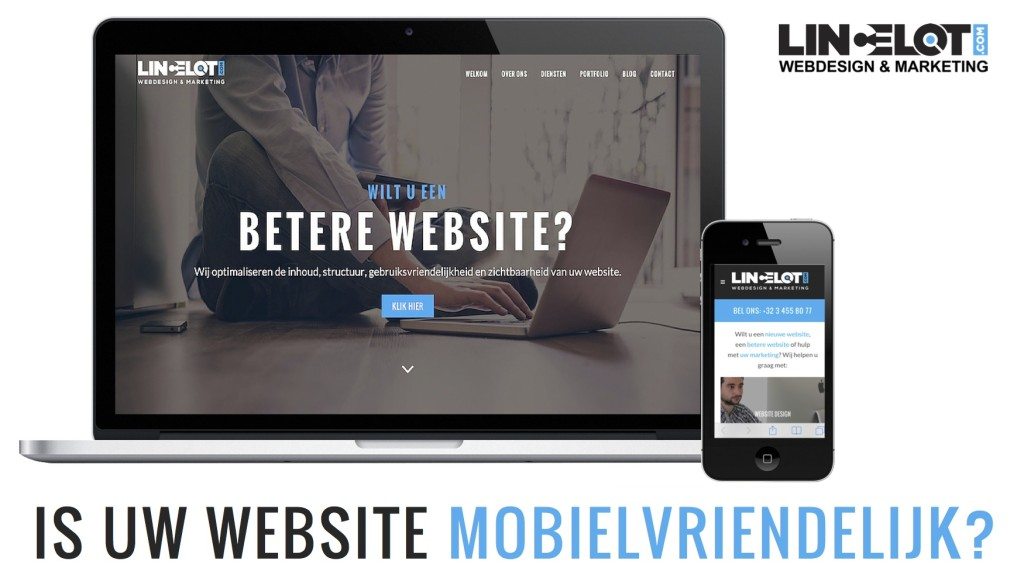 P – Problem
Google gebruikt sinds kort de mobielvriendelijkheid van uw website om de rangschikking van haar mobiele zoekresultaten te bepalen. Is uw website nog niet aangepast voor smartphones en tablets? Dan zal hij steeds lager gerangschikt worden.
A – Amplify
Als uw website lager gerangschikt wordt dan zal hij minder klanten aantrekken. En minder klanten betekent minder inkomsten en financiële problemen voor uw bedrijf.
S – Story & Solution
Ben Janssen van Bedrijf X bijvoorbeeld zag steeds minder mobiele klanten op zijn 'mobielonvriendelijke' website. Dit heeft geleid tot een halvering van zijn inkomsten. 2 maanden na de lancering van Bens nieuwe mobielvriendelijke website zijn de inkomsten weer op peil.
T – Transformation & Testimonial
"Ik was in paniek", vertelt Ben. "Plots zag ik het aantal bezoekers op mijn website dalen. Hierdoor kreeg ik minder inkomsten en moest ik bijna mensen ontslaan. Sinds de lancering van mijn nieuwe mobielvriendelijke website heb ik weer meer klanten en inkomsten. Ik heb zelfs het gevoel dat mijn website nu meer inkomsten genereert dan vroeger."
O – Offer
Is uw website nog niet mobielvriendelijk en wilt u de problemen van Ben vermijden? Wij maken uw website meteen mobielvriendelijk!
R – Response
Aarzel niet en klik op de knop hieronder. Als u voor 30 juni reageert dan ontvangt u bovendien een persoonlijke workshop zoekmachineoptimalisatie ter waarde van 189 euro. Mis deze kans niet en neem meteen contact met ons op.
In 6 stappen naar een wervende tekst
Zo. Met de 6 stappen van het PASTOR-sjabloon schrijf je snel en eenvoudig teksten die verkopen. Hiermee vergroot je je kans op meer klanten en inkomsten. Dit sjabloon is niet het enige dat werkt maar we bevelen het zeker aan.
Disclaimer: De resultaten en de getuigenis van Ben Janssen op deze pagina zijn fictief. Het belang van een mobielvriendelijke website is wel degelijk zeer groot.
Wil je content marketing succesvol inzetten voor jouw bedrijf?
Wil je content marketing succesvol inzetten voor jouw bedrijf, maar weet je niet waar te beginnen? Contacteer ons voor meer informatie, we helpen je graag verder!